Good day visitor. This is the homepage of Ensemble Pittoresque. A music collective from the early 80's representing the Minimal-Electro genre.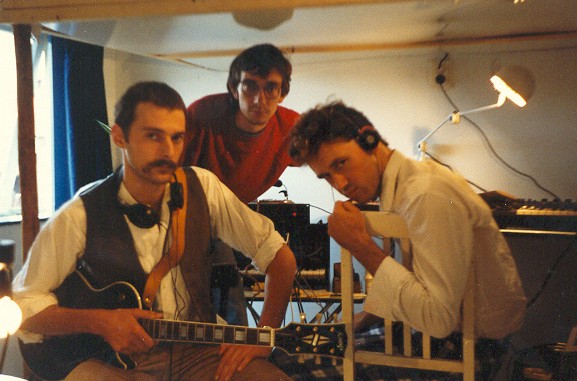 FLTR: Paulus Wieland, Ton Willekes and Richard Neumöller. Rehearsel "For This Is Past" album 1982
This page is under construction, so come back regularly to watch the progress. In the future there will be lots of unreleased music available for download. Look around and enjoy. If you have any questions or comments, feel free to write an e-mail or leave a message on the messageboard.
Greetings, EP
Downloads
MessageBoard
Page started 10-07-2005
Last updated 14-07-2005